Select Board Responsibilities
The board of selectmen's formal, legal responsibilities are scattered throughout hundreds of statutes and in a town's bylaws, home rule charter, and in the special laws (special acts) enacted by the Legislature for a particular town. Boards of selectmen have general supervision over all matters that are not specifically delegated by law, or by vote of the town, to another office of board.
While the specific role of the selectman is broad, it varies from town to town. Generally, boards of selectmen have at least several important responsibilities under state law: the power to prepare the town meeting warrant; the power to make appointments to town boards and offices; the power to employ professional administrative staff and town counsel; the power to sign warrants for the payment of all town bills; and the authority to grant licenses and permits.
News and Information
Native American Work Group - postponed
At its Sept. 19, 2017 meeting, the Select Board unanimously approved the following motion.
The issue of Native American Site Preservation in the Town of Shutesbury has become fraught with significant concerns from Native American residents of Shutesbury, other citizens of Shutesbury, and other interested parties. Among the many concerns for all parties are fear of violence and intimidation, death threats, need for police protection, distrust, insulting language, bullying, threats of litigation, committee resignations, and other extremely negative and divisive concerns. The Select Board stresses that these are concerns of all interested parties. In our opinion, under these circumstances any current attempts to move forward in the following areas will only exacerbate these concerns. These areas includes:
Appointment of initial members to a Native American Preservation Working Group.
Entering into any potential Memorandums of Understanding as referenced in the 9.19.17 Select Board meeting agenda.
In the Select Board's opinion, it is in the best interest of all concerned parties and the Town of Shutesbury to immediately table any and all actions in the above town areas until the Select Board is satisfied that people can work together to move the processes forward.
Select Board Priorities 2017-2018 (FY18)
Accountability and Operational Oversight
Select Board will:
Continue to work in conjunction with Personnel Committee to improve/establish system for annual reviews of town department heads 
Increase frequency of town audit to every two years and eventually every one year (in conjunction with FinComm and financial team).
 
Community Engagement
Select Board will: 
Conduct a listening session during the year to get input from residents
Send agenda announcements with link to town calendar to Next Door Shutesbury 
Continue to work to establish expectations regarding public access/engagement and availability of information (public comment; posting of agendas/minutes; availability of materials). In particular, work to post more town documents, especially financial information, to town website
Projects
The Select Board will initiate or encourage committees/Town Administrator to take action on the following projects:
Improvements to interior of town hall to make healthier and more welcoming
Installation of a  cell phone tower behind Town Hall
Installation of 1-2 electric car charging stations in town
Installation of Tesla photovoltaic roof shingles for town-owned buildings
Conduct cost analysis and other aspects related to town-owned solar installation
Research Shutesbury joining Solarize Mass program 
Select Board members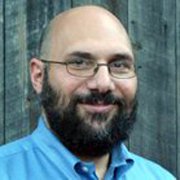 Michael DeChiara, Chair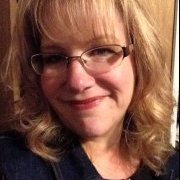 Melissa Makepeace O'Neil, Vice Chair
Third member - vacant
Meetings
Select Board meets biweekly at 6:30 PM at Town Hall, usually on Tuesdays. Most meetings begin with an Open Comment period in which members of the public are encouraged to share information or thoughts with the Select Board. All meetings can be found on the Town Calendar.
Minutes are listed on the Meeting option on the navigation bar for the website