Community Preservation Plan
For fiscal year 2021, revised October, 2020:   download as MS Word or PDF file
Upcoming Meetings
The most recent and up-to-date meeting notices are available on the Town Calendar.
All meetings will be held virtually until the Stay-at-home COVID-19 mandate has been lifted.  The zoom meeting link is provided in the meeting's posted agenda.  All of our meetings are public and the public is always welcome.
Shutesbury's Community Preservation Applications
Applications for Shutesbury's Community Preservation Committee's (CPC)
annual funding cycle are now available. The CPC utilizes a two-tiered
application process that begins with a simple one-page 'Preliminary 
Determination of Eligibility' proposal which is due by December 4th. If the CPC 
agrees that a proposal is eligible, then the full 'Application' will be due 
no later than February 1st for consideration at the next town meeting.
The applications are contained in Appendices B and C of the
 Community Preservation Plan; they are also available in 
the CPC mail box on the main floor in Town Hall. If you have questions 
about the application process, please call one of the co-chairs of Shutesbury's CPC,
Rita Farrell (259-1297) or Allen Hanson (259-1623), or email them at cpc-at-shutesbury.org.
The Shutesbury CPC has gathered information and studied the Town's
needs, possibilities, and resources regarding community
preservation. This included a preliminary evaluation of historic
preservation, open space and community housing opportunities in Town,
hearing from other town committees, a public hearing, and from
reviewing other town plans. We have also reviewed related guidelines
and/or criteria from a number Community Preservation Act (CPA) communities,
With information gathered from this collaborative process the
Shutesbury CPC established its 'Guidelines' for priority use of
Community Preservation Act funds.
Upcoming Meetings
See the Town's website calendar or bulletin board outside the Town Clerk's office for next meeting date.
CPC-Funded PROJECTS
2016 Projects:
1.  Running Track At Shutesbury Elementary School


2. Playground Equipment at Shutesbury Elementary School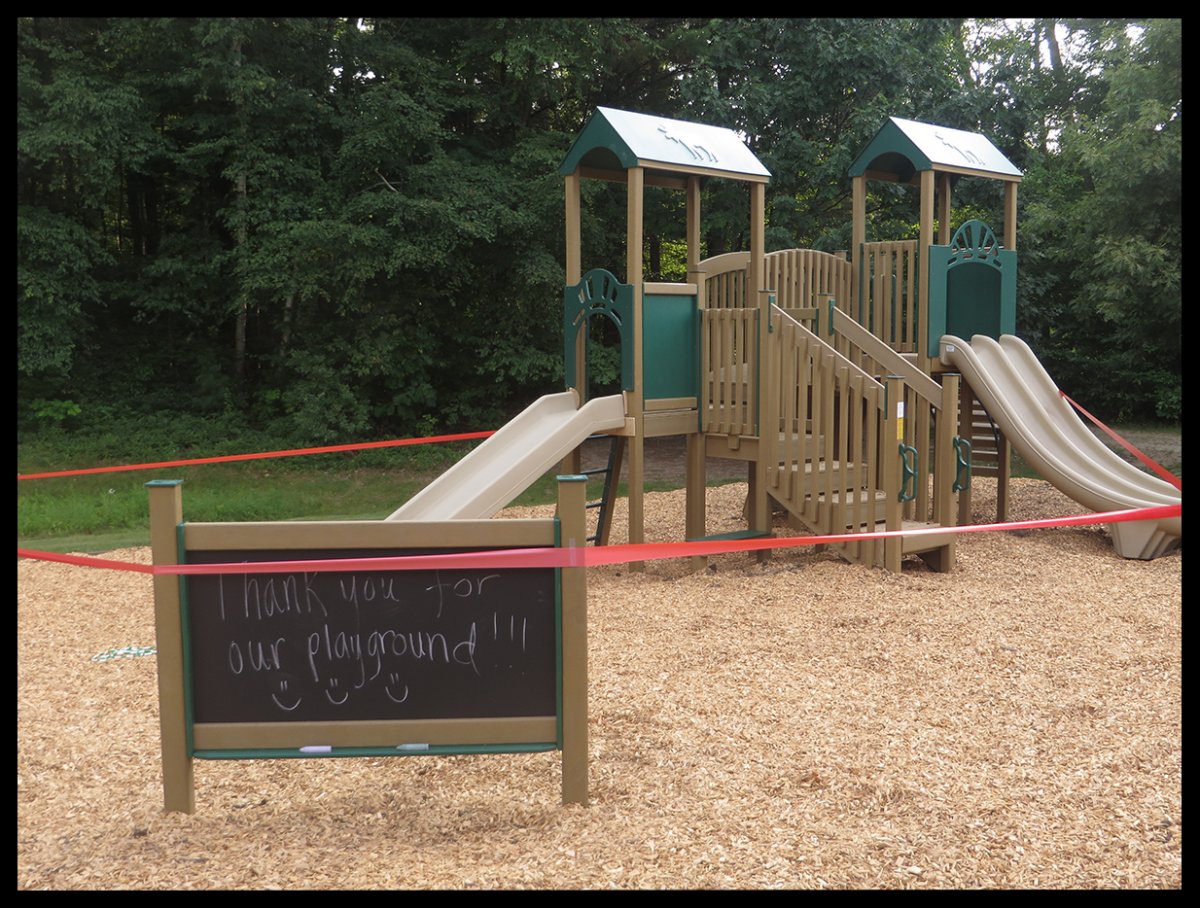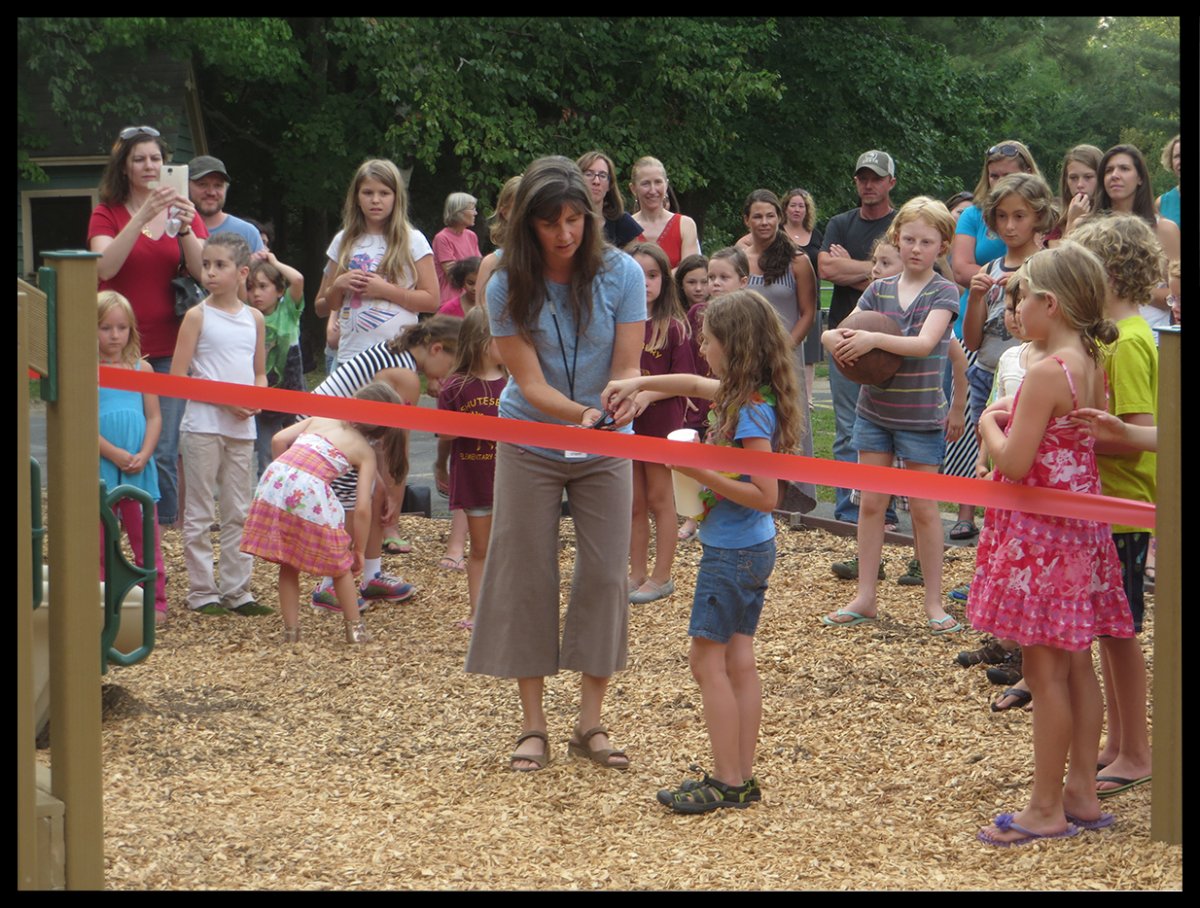 2015 Projects:
1. West Cemetery
2. Old Town Beach.....Installation of the Gazebo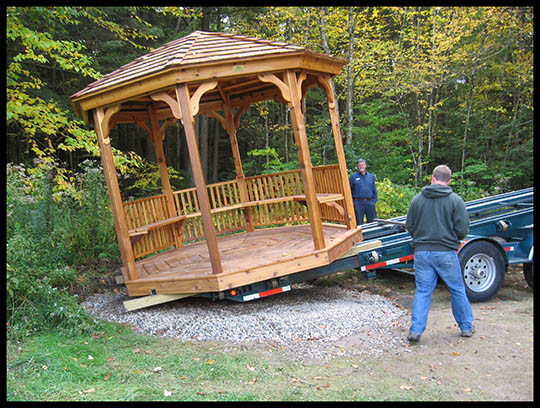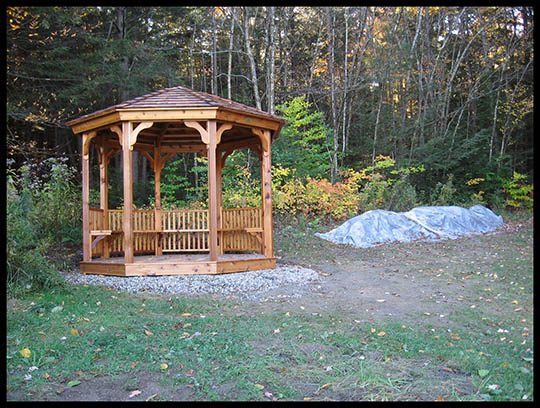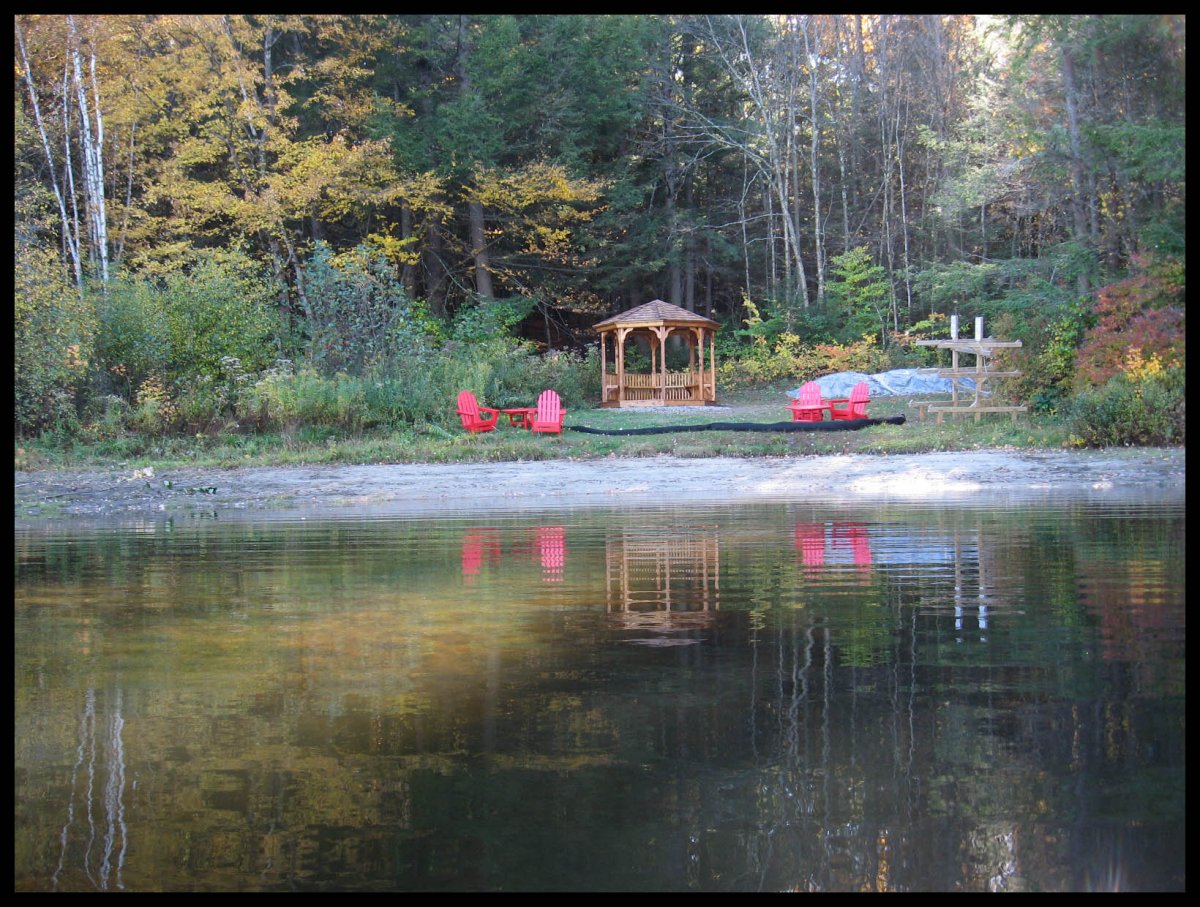 3. Top of the Lake
2013 Projects
Hearse House Restoration (1-page download)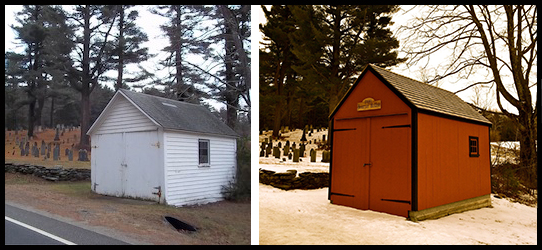 Other Documents
2008 ByLaw establishing the Shutesbury Community Preservation Committee
History of the CPA in Shutesbury for the period 2008-2011