The Shutesbury Conservation Commission is a group of volunteers dedicated to protecting the community's natural resources and open space.
The Commission is responsible for administering: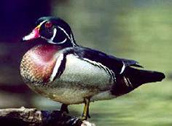 Massachusetts Wetlands Protection Act (MGL Ch 131 §40)
Massachusetts WPA Regulations (310 CMR 10.00)
Shutesbury General Wetlands Protection Bylaw, and the Regulations that accompany it.
The Commission also manages several Conservation Areas in Shutesbury.
Meeting Schedule
From November through February, the Conservation Commission holds public meetings on the second Thursday of each month at 7pm in Town Hall.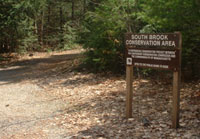 From March through October, Commission meetings are held on the second and fourth Thursday of each month at 7pm in Town Hall.
NOTE: Our meetings are currently held virtually on ZOOM.  Links to ZOOM meetings can be found on the Shutesbury Calendar.  Click on the meeting within the calendar and you will see the agenda with a link to the meeting.  Information on all applications before the Commission are posted below.
Special meetings will be posted on the Town calendar.
Site visits are normally scheduled prior to public meetings.
What activities require contacting the Conservation Commission?
Do you know what activities are allowed and what are prohibited in a wetlands resource area or its buffer zone?
Read our Shutesbury Wetlands Brochure for a summary.
Contact the Shutesbury Conservation Commission with questions about any proposed project near a wetlands:
Visit Town Hall or call 259-3792 during office hours of the Conservation Commission Clerk, Tessa Dowling (Tuesday and Thursday 10am to 12noon).
Attend one of the Commission meetings.
Leave a message at 413-259-3792.
In emergency situations:
If you observe a violation on a site with a posted DEP number, call the Conservation Commission.
If you observe a violation of Town regulations (such as dumping on a roadway), call the Shutesbury police at 413-259-1279.
If you observe a violation of Wetlands regulations (such as destroying a beaver dam), call the Environmental Police Emergency Dispatch at 1-800-632-8075.
CURRENT PROJECTS BEFORE THE CONSERVATION COMMISSION
Updated 12.12.20
IMPORTANT NOTE:  As of December 1, 2020, the Commonwealth has rescinded the legislation prompted by COVID which had allowed Conservation Commissions to defer action on applications submitted for review.  This means that the Commission must now move forward with applications according to pre-COVID timelines.
What's an ANRAD?  The Abbreviated Notice of Resource Area Delineation (ANRAD) is used to determine wetland boundaries on a parcel of land.  The Commission's role in the ANRAD is to confirm the accuracy of the mapped wetland boundaries and the associated buffer zones. 
ANRADs are not specific to particular projects and potential projects will not be discussed during these public hearings. If specific projects are proposed in the future, they will be reviewed as part of a Planning Board Special Permit Hearing.  At that time, there will be opportunities for public comment. 
ANRADs on Baker Road, Carver Road, Pratt Corner East, Pratt Corner West, Leverett West and Pratt South
In early January 2020, TRC submitted to the Shutesbury Conservation Commission Abbreviated Notices of Resource Area Delineation (ANRAD) for four Cowls-owned parcels.  The parcels are located on Baker Road, Carver Road and two on Pratt Corner Road (East and West).  At the initial public hearings on January 9, 2020, the Commission continued (postponed) the four hearings to allow sufficient time for the Commission to hire a consultant wetland scientist to peer review the wetland boundaries flagged on the parcels and mapped in the ANRADs. 
Thus far, our peer-review wetland scientist has completed a document review and has visited all four sites with a TRC representative and a Conservation Commissioner.  These visits lasted between five and seven hours.  At all four sites, the wetland boundaries were expanded.  TRC has reflagged and remapped the wetlands, and our peer-review wetland scientist has visited each site again to confirm the new boundaries.  When the peer review process is complete and the ANRADs have been revised to include the new wetland boundaries, the updated versions will be posted on this website.  TRC is now providing final documents for these 4 ANRADs. The applicant has requested that the area under review for Carver Road site be increased. This additional area will undergo the perr-review process.
In October 2020, TRC submitted 2 additional ANRADs.  The parcels are located on Pratt Corner Road South and Leverett Road West. Public hearings for these two new locations were opened on November 12. They will go through the peer-review process described above.
The 6 ANRADs are posted below. As the final documents for each ANRAD are received from TRC, they will also be posted below.
Updates on ANRAD Public Hearings:
Until the ANRAD review process is complete, the hearings will be continued (postponed). Once all information has been received, the applicant will resend abutter notices.  Below are the current dates for the ANRAD public hearings:
Public Hearing for ANRAD at ZW-6 (Pratt Corner Road West)
continued January 14, 2021 at 7:45 pm

Public Hearing for ANRAD at ZD-37 (Montague/Carver)
continued to January 14, 2021 at 8:00 pm

Public Hearing for ANRAD at ZQ-6 (Baker/West Pelham)
continued to February 11, 2021 at 8:00 pm

Public Hearing for ANRAD at ZF-15 (Leverett West)
opened on November 12, 2020 at 7:10 pm
Hearing continued to February 11, 2021 at 7:30 pm

Public Hearing for ANRAD at ZU-2 (Pratt South)
Pratt_West_ANRAD_11x17_20201222.pdfopened on November 12, 2020 at 7:20 pm
Hearing continued to March 11, 2021 at 8:00 pm

Public Hearing for ANRAD at ZG-2 (Pratt Corner Road East)
continued to November 12, 2020 at 7:30 pm
Public Hearing closed on November 12, 2020 - Order of Resource Area Delineation has been issued
If you have questions about the ANRAD process that are not answered here, please contact the Commission either by phone (413-259-3792) or email (concom@shutesbury.org). 
Links to the Cowls ANRADs
ANRAD for Lot H-151- Wightman
Public Hearing opened at 7:30 pm December 10, 2020
continued to February 11, 2021 at 7:15 pmto allow for peer-reivew of the mapped wetlands